Top 3 Movie Streaming Services. Which One You Should Be Using In 2022?
Posted by TotalDC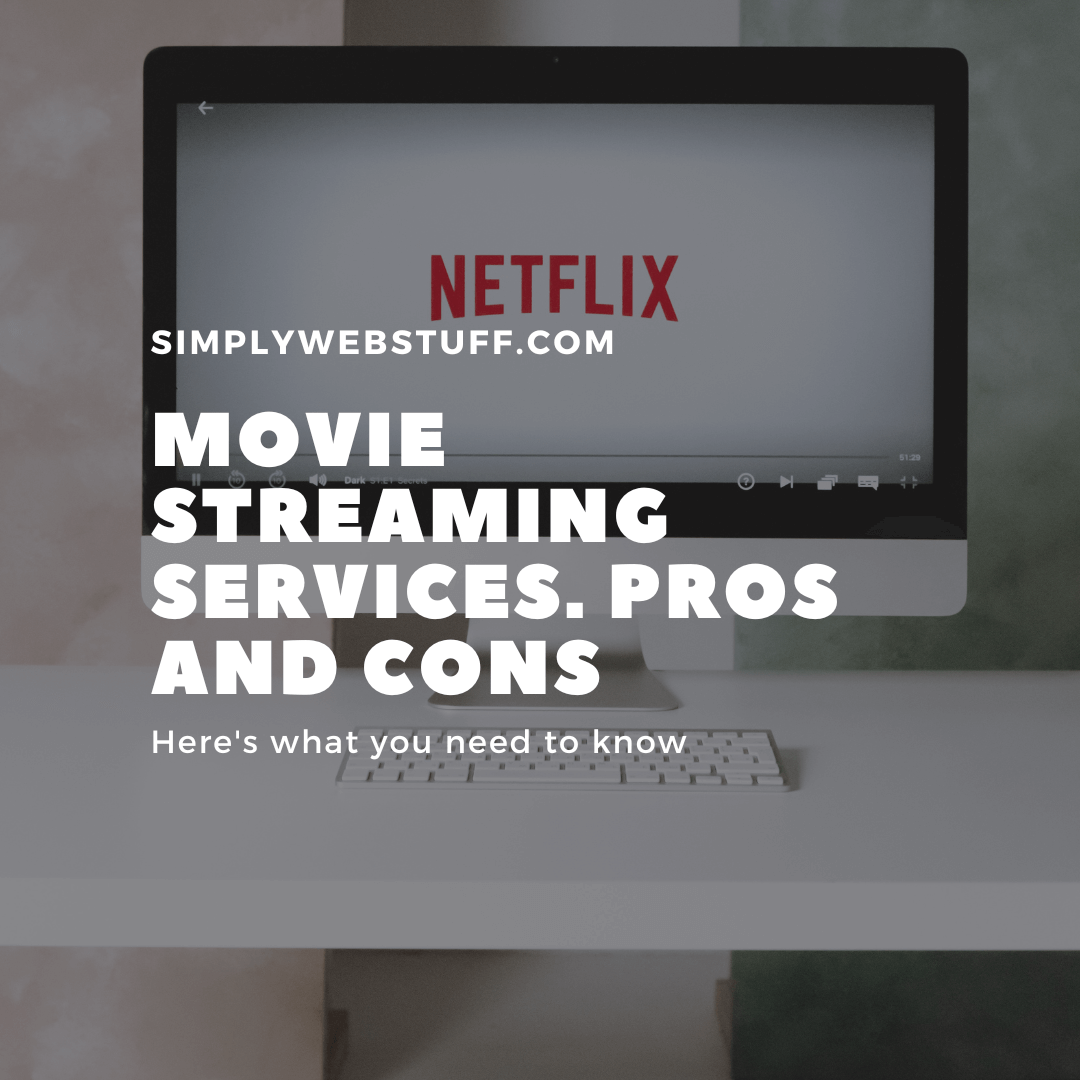 We live in digital era and the Internet has revolutionized our lives by allowing us to stream our content on the go on a wireless connection. And in recent years during the pandemic streaming platforms have been gaining more and more popularity. In this article you will find a list of top movie streaming services and their pros and cons.
Netflix
Im pretty sure that, when someone mentions movie streaming services, Netflix is the first thing that comes to your mind. It definitely is a household name. It originally started as a DVD service, and when it launched online streaming in 2007 Netflix instantly became a hit. But while Netflix is an amazing streaming service for many people, it may not be right for everyone. Lets look at pros and cons of Netflix.
Netflix Pros
First of all did you know that Netflix is the most accessible movie streaming service in the world. It is available in more than 200 countries in the world. Another thing that's worth mentioning – Netflix Originals. Some of the most well-known include Stranger Things, Orange Is The New Black, Narcos, The Black Mirror and more. Some people including me could say that it is worth subscribing to this movie streaming service just for these series because there are some real gems.
Another thing worth mentioning is that Netflix is completely ad free. With Netflix, you can enjoy an uninterrupted flow of streaming, as it is free of ads even in the lowest priced basic plan.
Netflix also allows simultaneous viewership in its most popular standard plan as well as the premium plan. This allows family members and friends to avail the same subscription and go up to 4 people viewing different screens at one time.
Another big plus is that if are planing to travel and you that you will be without internet connection or your internet connection will be to slow, you can download movies on your mobile device and watch them wherever you like, even in the middle of the woods.
Compared to other popular streaming services, Netflix is probably the most affordable service out there even with the highest premium plan.
The service gives you recommendations according to your previous watching history, offers various categories of series and movies to choose from, allows you to conveniently skip the recaps and opening sequence of each episode and much more.
Netflix Cons
First and in my opinion biggest negative thing about Netflix – limited regional selection. The number and quality of movies and TV shows you have access to will depend on where you live. What I mean is that there will be times when you want to watch something that is only available in Canada or in the UK and you can get that show or a movie in your country. And when it happens it is super annoying. Of course there are ways to watch everything on Netflix no matter where you live. The most common method being the use of a VPN. Many paid services still work even though Netflix theoretically cracked down on their usage.
Another bad thing about Netflix is that if your internet goes down then there is no Netflix. Or if people on your network are watching YouTube or playing games, and taking up your bandwidth then Netflix will lag. And if your internet speed is not the greatest – video quality will suffer. Netflix automatically decides stream quality based on the health of your connection.
HBO Max
HBO Max has become a premier destination to watch more than 13000 hours of TV show and movies, and a worthy competitor in the streaming wars. The platform continues to climb the ranks with its catalog of Warner Bros and of course House of the Dragon – the prequel of Game of Thrones etc.
HBO Max Pros
The first thing to know about HBO Max is that it has everything on HBO. That includes not only Game of Thrones but every newer show. Like Netflix it also has exclusive originals that is not on "regular" HBO. HBO Max wins for familiarity and big names and it has bigger list of movies than Netflix too.
Just like Netflix you can watch HBO max on a variety of devices like TV, phone, tablet or computer. And you can stream content on three different devices online, which means you can share it with family and friends.
And if you are planing to go somewhere where internet connection is not that great or doesn't exist at all, you can download movies or tv shows and watch them offline.
HBO Max Cons
Although HBO Max has registered impressive growth, it still does not have nearly as many subscribers as Netflix. Here are a few drawbacks to HBO Max. First negative thing about HBO Max is that it is only available in 61 country when its biggest competitor – Netflix is offering its service in 190 countries. This cuts out a lot of willing potential subscribers. Another big con of HBO Max is its price. As of right now it appears to be more expensive than all of its competition. Also worth noticing that not all subscription plans are ad-free. And although I mentioned that just like with Netflix you can download movies ant shows to watch offline, but this feature is not available in cheapest subscription plans.
Disney+
Disney+ is the new subscription streaming service for Marvel, Star Wars, Pixar, National Geographic, the Simpsons, vault movies and more. Disney+ includes a mix of content from Disney's vault and new programs developed exclusively for members. Subscribers can watch the studio's animated films, new Pixar movies, and titles from "Star Wars" and Marvel and many Big-screen releases.
Disney+ Pros
Disney is huge corporation and it owns a lot of brads. And it is a huge plus, because it has a ton of content available – everything from films to TV shows.
Another big pro of Disney+ – it's basic plan is a lot cheaper than Netflix. And this reason will attract a lot of new users.
Disney+ like Netflix allows simultaneous viewership in its premium plan. This allows family members and friends to benefit from the same subscription and have 4 people viewing different screens at one time.
Disney+ also lets you download its content if you are planing to be without internet access for a while. And there is no download limitations.
Disney+ Cons
When compared to competition Disney+ lacks original content. Yes, it does have great shows but you are most likely likely going to watch through everything in a month or two.
Another huge negative is that episodes of Disney+ original shows are released weekly unlike in other streaming platforms where new episodes drops all at once. That means that you cannot binge-watch new season of you favorite show all in one sitting.
But perhaps the biggest negative is that for new releases that also debut in theaters, Disney locks these behind a pay-wall called Premier Access. And this Premiere Access is expensive. It cost way more than most expensive premium plan on Netflix or HBO Max.