4 Tips On How To Get Your Website Indexed By Google The Fast Way. Guide For 2022
Posted by TotalDC
So you've created your brand new website and now wonder how to get it to appear on Google?
Well I have some good and some bad news for you. Good news is that Google most likely will find your website automatically, bad news (according to some forums and posts I found) it can take from four days to for weeks or even month for Google's crawler to crawl your website.
By the way if you want to get more posts like this on Pinterest you can pin this to one of your Pinterest boards:
Let's talk about how you can get your website indexed by Google the fast way.
In this article you will learn how to:
How Sites Are Indexed by Google
The entire process of indexing is handled by Google's algorithm and bots, which have limitations of hardware speed and physical space for servers. The bots run constantly as they all sorts of lost information into over 100000000 gigabytes of index. In this way, Google creates map of the infinite library of the visible Internet.
Google's bot is constantly looking for new sites, changes to existing sites, and dead links. If you're a new site owner and want your site to be indexed as quickly as possible, you may want to put spotlight on your site using some of the methods listed below to lure Google's bot to your domain.
Things Google's bot is looking for:
Value – Produce content with text that a Googlebot can crawl
Ease-of-Use – Make sure you have a high ratio of text to code in favor of text
Navigation – Include a navigation bar that links to all of the major and permanent content on your site
Real Language – Use URLs on web addresses and alt text on images that explain the site content
Simplicity – Minimize Javascript or code it to load after the HTML (since Googlebot reads text and gets signals of the importance of text from HTML)
Direction – Check your robots.txt to see if it allows the Googlebot to crawl your site properly
These are the basics of SEO (search engine optimization) that will get your website to be seen.
Register An Account On Google Analytics
Google Analytics free web analytics tool that collects and organizes website traffic data into custom reports. Registering your website on Google Analytics is a way of saying "Hello" to Google. It will send a signal to Google that you are serious about building your web presence and that your website is actually active and needs some attention.
Set Up Google Search Console Account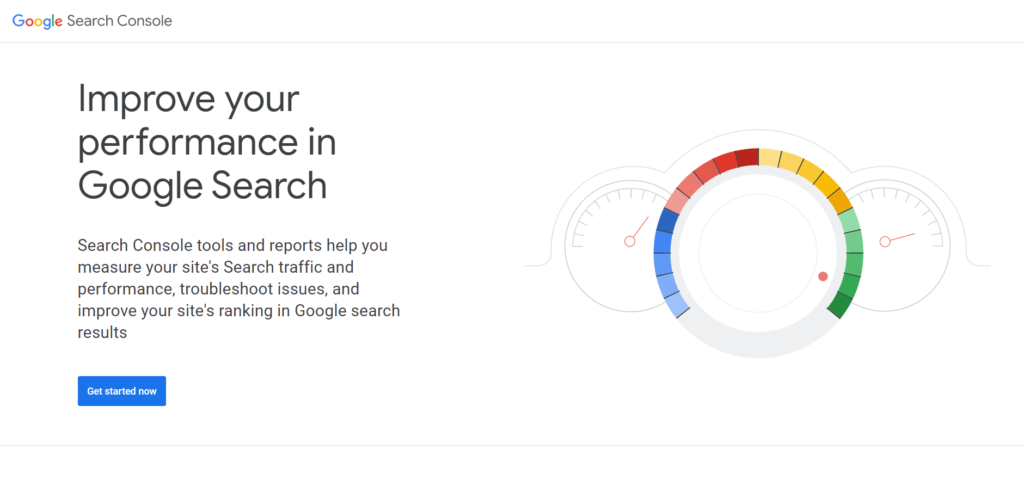 Google Search Console gives you more in-depth information about how your website appears in the search results and reports to you when Google's bot has a problem crawling and indexing your website. Showing Google that you manually activating Google services sends another message to the bot.
Submit A Sitemap Of Your New Website
Another thing you can do is to submit a sitemap of your website. Perhaps now you are wondering what is sitemap? Sitemap is a rough outline of your website optimized for bots.
If you want to create a sitemap you can use Google Sitemap Generator. Although many CMS and website development kits now generate their own sitemaps, you'll still need to submit it through Google Search Console. To do so, choose Sitemaps under Crawl in Google Search Console and then click Add/Test Sitemap button.
Get Links To Your Brand New Website
Getting links to your website before it is even indexed creates way to your site on websites that Google is already crawling. But getting links is not as easy as it sounds. You'll have to find places that you trust and believe in your website enough to offer you a link. Traditional networking and marketing approaches may help you earn links.
For example, you can start sharing your website as soon as you launch it on social media. Start sharing your posts on major social media to attract peoples attention on Facebook, Twitter, Instagram. You can share links on Pinterest very easily. You can create second Instagram account special for your website. Same with Facebook. Creating Facebook page dedicated to your website is a great way to get noticed by people and by Google.
Don't fear the four days or four weeks range. It's great for optimizing your site that when it finally gets indexed it will top the search results.